Peninsula – Mobile Food Pantry Schedule (September 2023)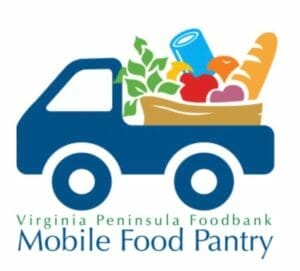 For families in need of food assistance on the Virginia Peninsula, below is the posted Mobile Food Pantry Schedule: (Drive-thru food distributions while supply lasts). You can check for updates and find out more about food assistance available on the Peninsula by Clicking Here.
Note: For distributions that require registration, provide your name, the number of members in your household, and zip code. Find the full distribution schedule on their website. Look on the website for the directory of partner agency food pantries by zip code in our service area for additional help. Still need help? Call the Virginia Peninsula Foodbank at (757) 596-7188.
Looking for the post about the Mobile Food Pantry program on the Southside of Hampton Roads? CLICK HERE.