The Student Freedom Pass – Free Rides For Hampton Roads Youth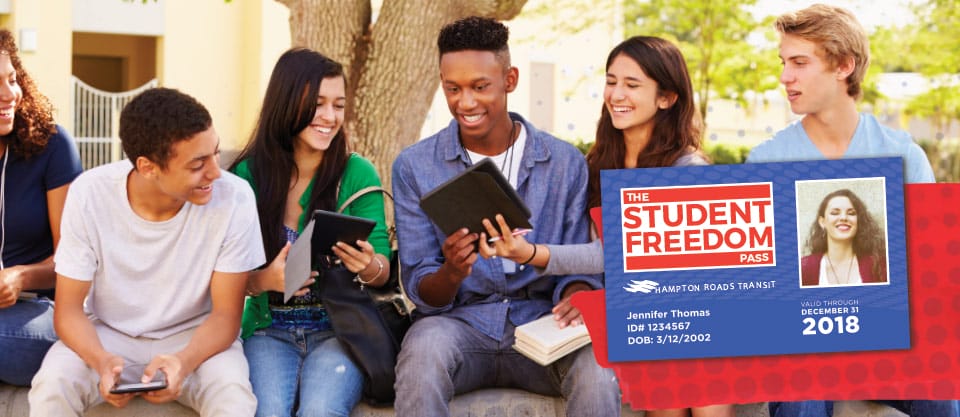 The Student Freedom Pass is available for youth ages 13 to 17 and allows for FREE unlimited rides on Hampton Roads Transit (Bus, Light Rail & Ferry) in: 
Chesapeake
Hampton
Newport News
Norfolk
Portsmouth
Virginia Beach
A great way for local youth to improve their access to recreation opportunities, jobs, social supports and more! You do not need to be a student to apply for this pass. The Student Freedom Pass can be used between 5am and 10pm.
You must present your photo ID when boarding.
Click HERE to find out more about The Student Freedom Pass and apply online!
Note: The Student Freedom Pass does not extend to Suffolk, but there is a $2 'All Day Pass' for the bus in Suffolk that is available for 6 to 18 year old riders (Children under the age of 12 must be accompanied by an adult or older sibling) and can be purchased using cash on the bus. For more information about fares, routes and hours, visit www.Suffolktransit.org.