This Weekend – Brick Fest Live: A Family Event For LEGO Fans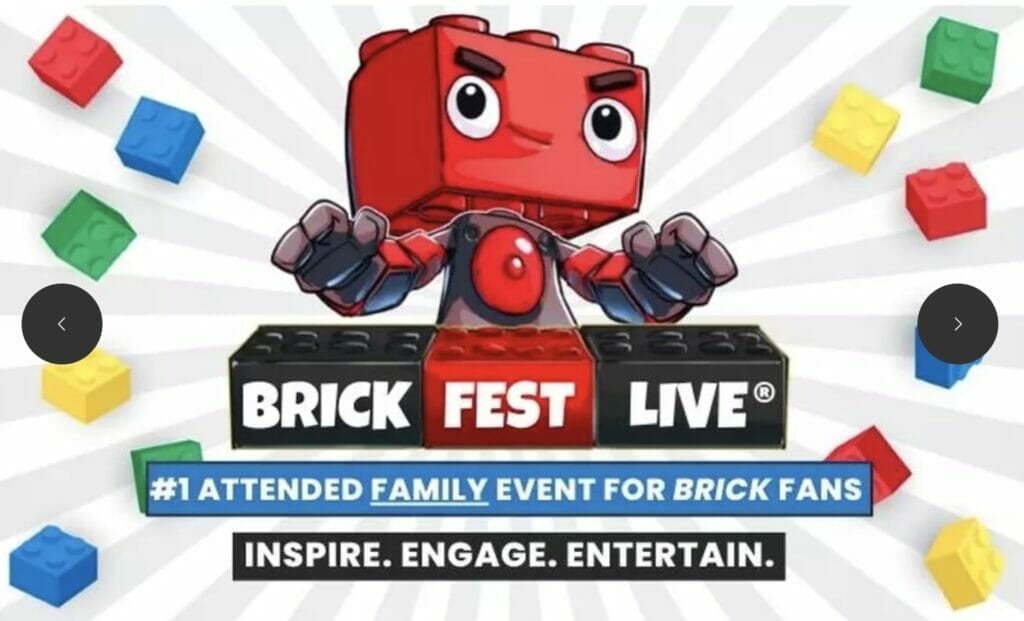 Brick Fest Live: a Family Event for LEGO Fans is headed to Hampton!
Click HERE for Tickets to Brick Fest Live: a Family Event for LEGO Fans! 
Location: Hampton Roads Convention Center, 1610 Coliseum Dr, Hampton, VA 23666
Event Description: For many, the fascination with LEGO bricks begins in childhood and endures into adulthood. The inspiration and education behind the custom creations and constructions merely increase in size along with the person. Brick Fest Live LEGO Fan Festival provides a venue for LEGO lovers of all sizes to come celebrate their mutual affection, build new creations, and see some truly mind-blowing LEGO sculptures to help set the imagination free.
Dates and Times
Friday, December 30, 2022: several sessions available
Saturday, December 31, 2022: several sessions available
About the Event:
General admission or VIP admission
VIP admission includes event-exclusive LEGO build, VIP badge, and collectible event pin
Brick Fest Live is an event for LEGO lovers which features live interactive stage shows, LEGO exhibits, games, photo ops, the opportunity to purchase limited-edition merchandise, and more
Must present printed voucher at venue box office
If you have any issue entering the giveaway below, please click here.