Hampton Roads Trunk-Or-Treat Events 2023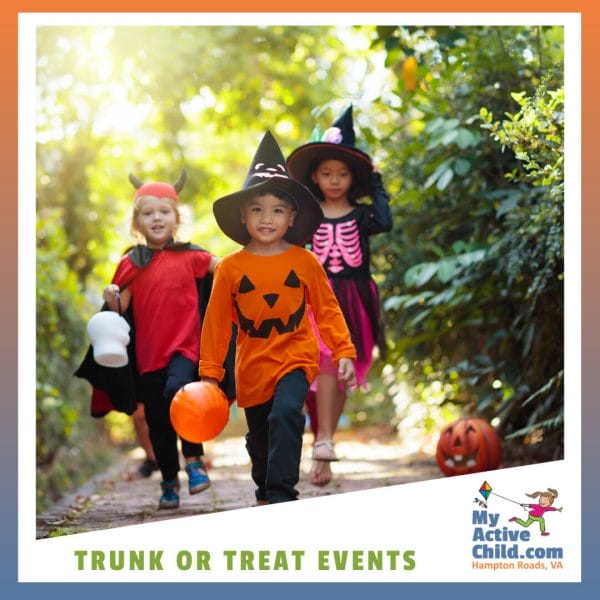 Here is our list of local Trunk-or-Treat Events (and some Trick-or-Treat events as well!) in Hampton Roads! This post has been updated, and will continue to receive updates, for 2023. 
All of these events (and many more) can also be found on our Website calendar. This list will be updated as more events are announced and publicized. If you know of an event we should add to this free list please SUBMIT IT HERE.
Each event has a link or contact for additional information. Please confirm the event information is current and accurate before attending – event information may change.
Be sure to check out our BIG Lists of Fall Festivals, Pumpkin Patches in Hampton Roads, Halloween Family-Friendly Events & Haunted Halloween Events in Hampton Roads!
Trunk or Treat & Trick or Treat Events in Hampton Roads, Virginia!