Winners! Hampton Roads Chess Association Virtual Grand Opening!
Hampton Roads Chess Association is an advertising partner of MyActiveChild.com.
GIVEAWAY UPDATE!
 Check your emails! Winners will receive an email from charlotte@myactivechild.com notifying them that they have won a prize from this giveaway!
Specific prizes were announced as a part of the Grand Opening ceremony and party on September 1st! Winners are also posted below. Congratulations!
Prize 1: $100 Credit
Winner: Sheri Szalkowski
Prize 2: $50 Credit
Winner: Bridgette Silano
Prize 3: $50 Credit
Winner: Stacey Berry
Prize 4: Chess Set + Bag
Winner: Brittany Hoffman
Prize 5: Chess Set + Bag
Winner: Anna McKay
Prize 6: Chess Set
Winner: Carrie Emerson-Coyle
Prize 7: Chess Set
Winner: Miguel Duprey
Prize 8: Chess Set
Winner: Megan Doty
Prize 9: Chess Set
Winner: Leigh Smith
Prize 10: Chess Set
Winner: Katie Babbick
Named best chess club in America by the United States Chess Federation in 2017, Hampton Roads Chess Association (a 501(c)(3) non-profit) brings the life benefits of chess to people of all ages and abilities throughout Hampton Roads. This fall they are Virtual!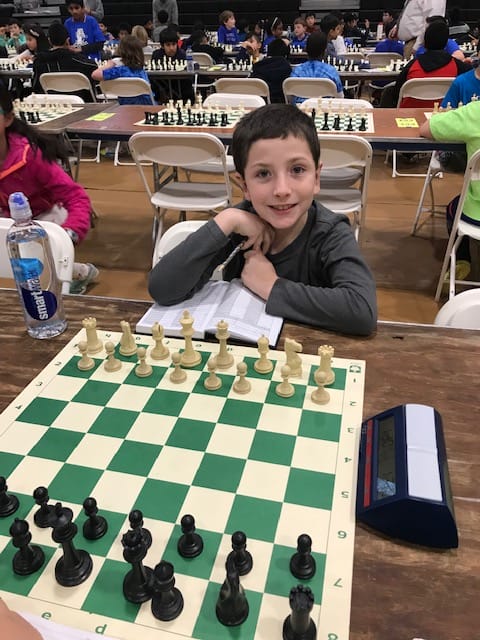 Details From Hampton Roads Chess Association:
BENEFITS OF CHESS: Countless studies conducted around the world have proven that chess helps children develop life skills and perform better in school and on standardized testing.  Chess improves focus, impulse control, decision-making, planning, organizing, calculating, pattern recognition, creativity, time management, and more.  At the root of life and school improvement through chess is CRITICAL THINKING.  
BENEFITS OF A VIRTUAL PROGRAM: We know parents are worried about their children's education with the disruptions caused by the global pandemic.  The impact on the children weighs heavily on us all.  HRCA served hundreds of kids in our school and community programs when the shutdown occurred.  Thankfully, this amazing game can be easily transitioned online for both training and play (though we all miss seeing each other over the board!). 
Since March, our coaches have pioneered a number of techniques for online training that make our classes fun, engaging, interactive, and instructive for the kids.  In many ways, we are able to simulate the feel of being in class and playing chess together in a physical classroom.
NO MORE WAITLIST! Limited physical capacity over the years has resulted in a notoriously long waitlist to access our programs.  Now HRCA is pleased to announce the Grand Opening of our new Virtual Chess Center!  All classes and competition programs are now open to the public for the first time! 
As a non-profit, we are able to offer our programming at a fraction of the cost of a commercial chess center, and we offer easy monthly payment plans at no charge.  We turn no child away for inability to pay, so ask us about our need-based scholarships!  
CURRICULUM: We have partnered with some of the top chess curriculum programs in the world to bring you a variety of class options available throughout the week — suitable for beginner to advanced students, Masters-level training as your children advance, and even online (and eventually in-person) tournament opportunities if your students want to put their skills to the test.  Serving children in Pre-K through 12th grade, let HRCA help keep your children's minds sharp in these turbulent times, and hone their critical thinking abilities.  
Join us on our Facebook page at 5:30 PM on Tuesday, September 1st for our Grand Opening ceremony and party.  There will be information on all of our classes and programs, more information on how chess can help children of all ages and abilities, and we will announce the winners of our GIVEAWAYS!
GIVEAWAY! To celebrate our ability to bring the life benefits of chess to more kids than ever before, we are giving away five tournament chess sets, two tournament sets in quiver shaped carrying cases, two $50 class credits, and the grand prize of $100 class credit! Ten winners in all! (This Giveaway has ended)
Find out more about Hampton Roads Chess Association and upcoming programs here: