Festival of Champions (Virginia Beach)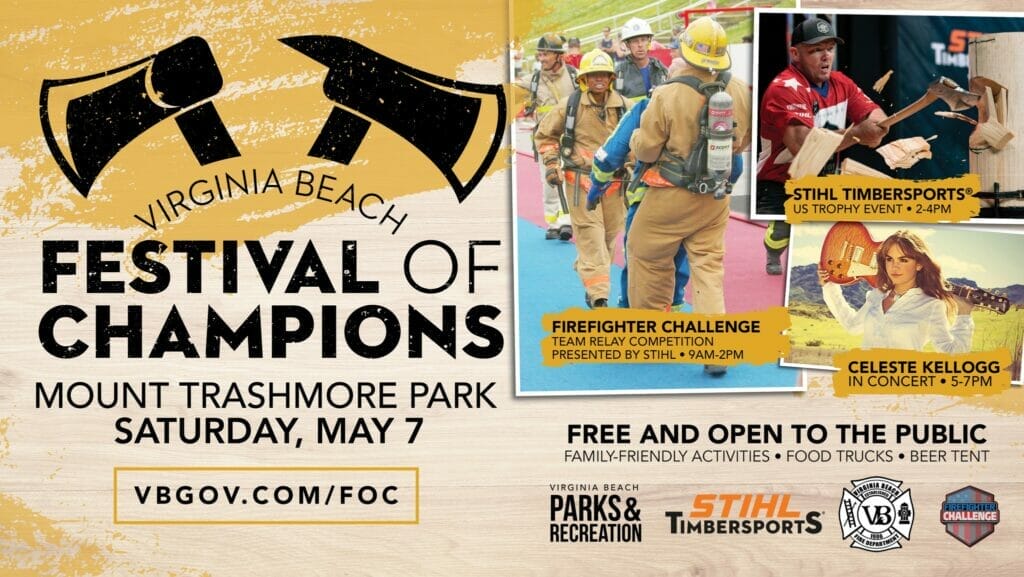 Don't miss the fun this weekend at The Festival of Champions in Virginia Beach!
Where: Mount Trashmore, 310 Edwin Drive, Virginia Beach VA
When: Friday May 6 & Saturday, May 7, 2022
Cost: Free and open to the public
Description: The VB Festival of Champions will be an action-packed day of competition…and a lot of fun! First up is the Virginia Beach Firefighter Combat Challenge where firefighters will compete in events that showcase their skill and athletism. Then, it's time to witness the nation's top 12 lumberjack athletes compete for glory in the STIHL Timbersports US Trophy event! As though that weren't enough, we're also bringing you a free concert by country artist Celeste Kellogg live from our Mount Trashmore stage! Add in a kid's challenge course, food trucks, and lots of other surprises…and we know you're guaranteed to have a rocking time!
Updates & Additional Information: CLICK HERE!
Looking for additional Family Fun? Check out daily ideas on our community calendar!