The Annual Virginia Student-Athlete Achievement Awards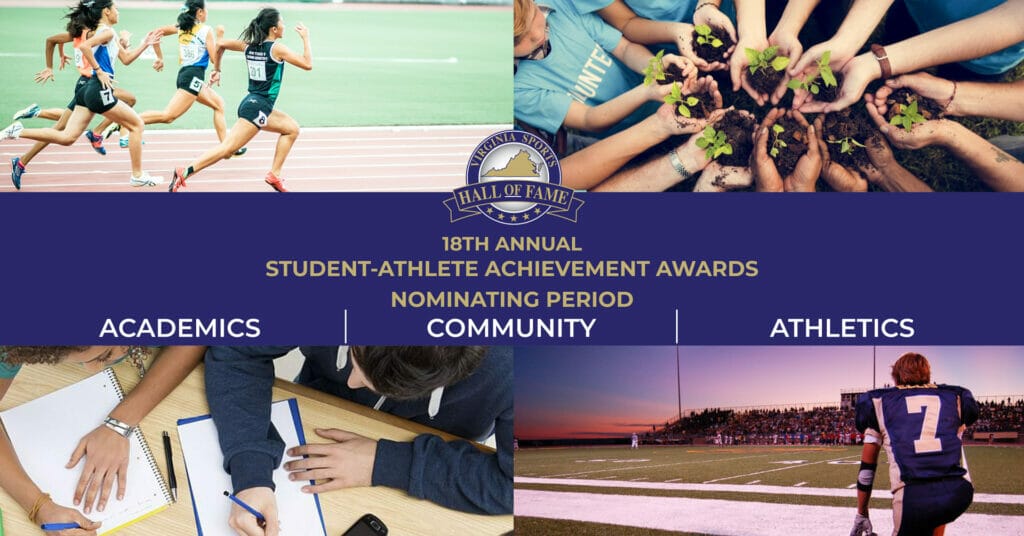 The Virginia Sports Hall of Fame is now accepting nominations for the 18th Annual Student-Athlete Achievement Awards!
If you know a rising junior/senior student-athlete attending a Virginia high school that excels academically, athletically, and in their community please consider nominating them for the Student-Athlete Achievement Awards.
Who: Student-Athletes who attend a high school (public or private), are a junior or senior during the academic year of 2022-2023, have at least a 3.0 GPA, and letter in at least 1 VHSL/VISAA sanctioned sport.
At least 1 letter of recommendation must be submitted along with the student's academic/athletic/civic credentials and students must submit a minimum 500-word personal essay.
When: Nominations are due by Friday, October 21, 2022.