Mystical Arts of Tibet (Free Event)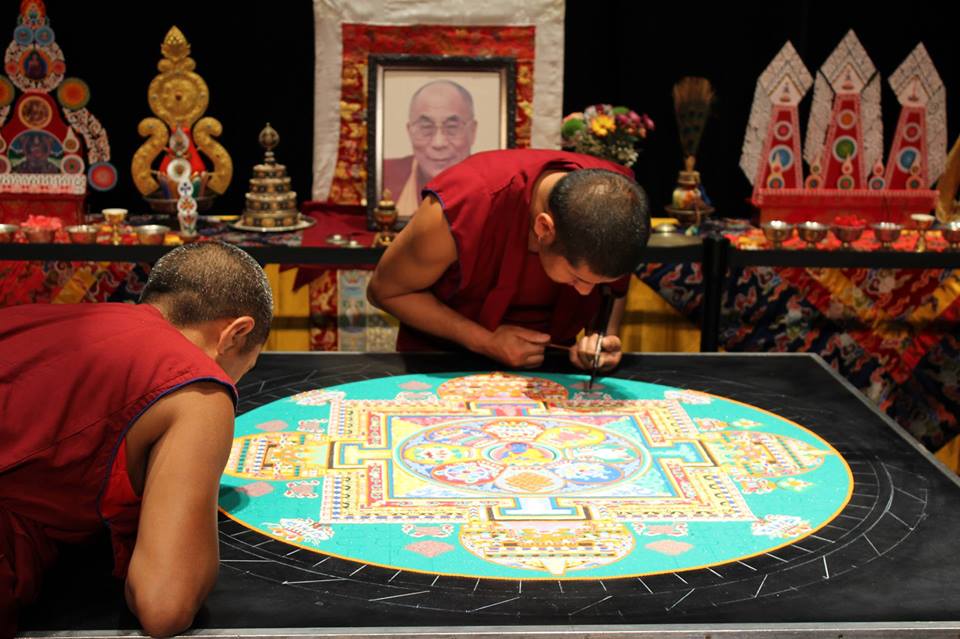 If you haven't seen one of these sand mandalas up close, it is worth seeing, and the process is amazing!
Where: The American Theatre 125 Mellen Street, Hampton VA
When:
Opening ceremony will be Thursday, July 28, 2022 from 12-6pm; ceremony at 12pm
The Sand Mandala will be created from 10am-6pm on Friday July 29th, and Saturday July 30th, and from 12-2pm on Sunday July 31st.
Completion of the Sand Mandala and the closing ceremony will be at 3pm on Sunday July 31st.
Cost: Free and open to the public
Description: Personal reflection and inspiration come to life as the Tibetan monks of Drepung Loseling Monastery return to create a sand-painted mandala, which is used as a tool for re-consecrating the earth and its inhabitants. As the mandala is created and then deconstructed, the sands are then taken to the water and from there it spreads throughout the world for planetary healing.
More Information: Click HERE