Introducing VB KidFit!
There is a new gym in town! Introducing VB KidFit, a family-owned fitness facility with a passion for helping kids establish a functional fitness foundation.
VB KidFit offers summer camps, obstacle course classes, a variety of birthday packages and open gym. Parents night out events and mommy&me classes are coming soon!
You can find VB KidFit in the Wood's Corner Shopping Center at 1920 Centerville Turnpike, Suite 124 Virginia Beach, VA 23464.
Open Gym: Come explore the gym with your active family! Climbing, jumping, swinging and more!
Follow VB KidFit on social media for daily posting about Open Gym hours (Facebook and Instagram). Bring your kids and friends and have fun – interactive floor projector, rock wall, obstacles and much much more. Play games together and make new friends! VB KidFit's gym is usually open all day on weekends unless there are special events or birthdays.  Click HERE for current Open Gym rates.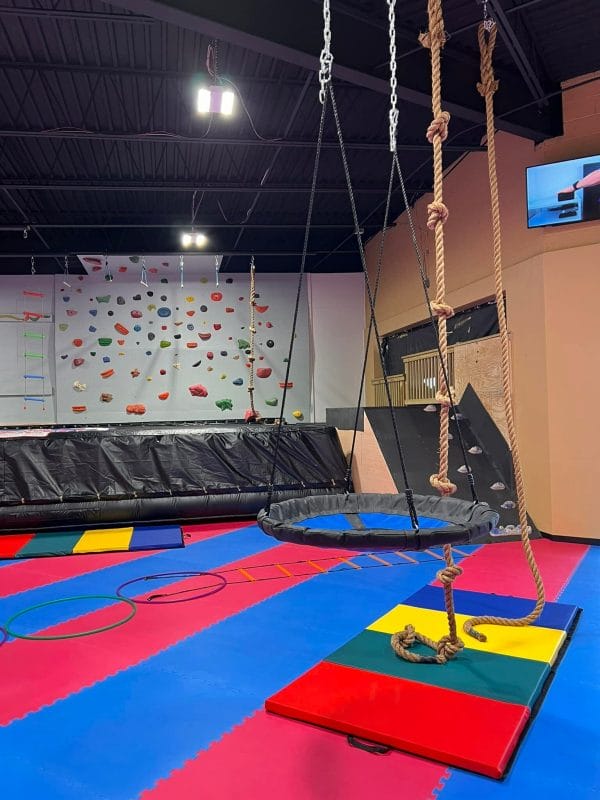 Summer Camp: Summer camp at VB KidFit! Starting on June 20th the gym will have a fun fitness summer camp for kids ages 7-12 with fitness education, obstacle courses and fun games. 5 days a week from 8:30am to 2:30pm. $250/week. Email for more information and to sign-up!
Birthday Parties: The perfect location for active birthday fun! There are three base party packages to choose from. Custom packages are available as well. The cool thing is you get the gym to yourself and can decorate it the way you want it! Find your birthday party package here.
Obstacle Courses: Obstacle course classes for kids ages 3-5 and 6-10. Courses are changed weekly so your child won't see the same course twice! Physical education and games are included in each class.
For more information about VB KidFit check out their website here, and follow them on Facebook and Instagram!