Featured Camp: Amazing Athletes of Hampton Roads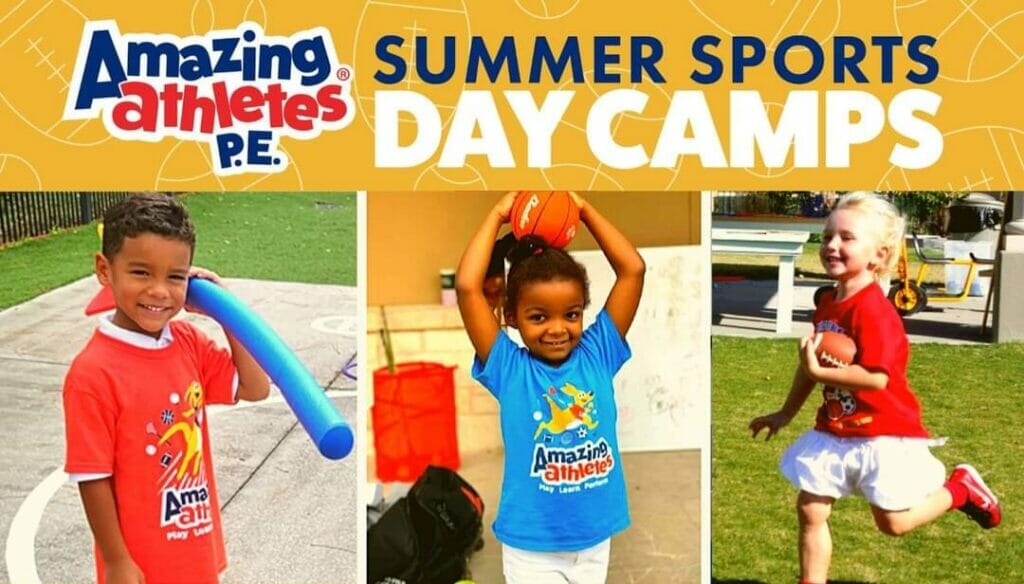 Registration is open for upcoming camp sessions from Amazing Athletes of Hampton Roads! A perfect camp to keep your active child (ages 6-12) moving this summer!
About Amazing Athletes Camps:  Multi-sport day camps/classes are perfect for kids who enjoy a variety of sports and recreational games.  Campers are taught skills and given the opportunity to compete in a variety of sports such as soccer, basketball, football and more, while also enjoying some favorite recreational games like dodgeball, capture the flag, and kickball, etc. Amazing Athletes coaches make sure camps are high-paced and non-stop fun for every camper!  As is the case in each of our sports camps, the week will also be filled with the emphasis of sportsmanship and playing with character.
Upcoming Camp Sessions: (Sibling and Military Discounts are available!)
Newport News: June 19 – June 30, 2023 (ONE or TWO week camp options available!)
Location: Vertex Performance 14851 Warwick Blvd Newport News, VA 23608
Register Here —–> Amazing Athletes Newport News Camp Session
Learn more about Amazing Athletes Hampton Roads Programming Here!